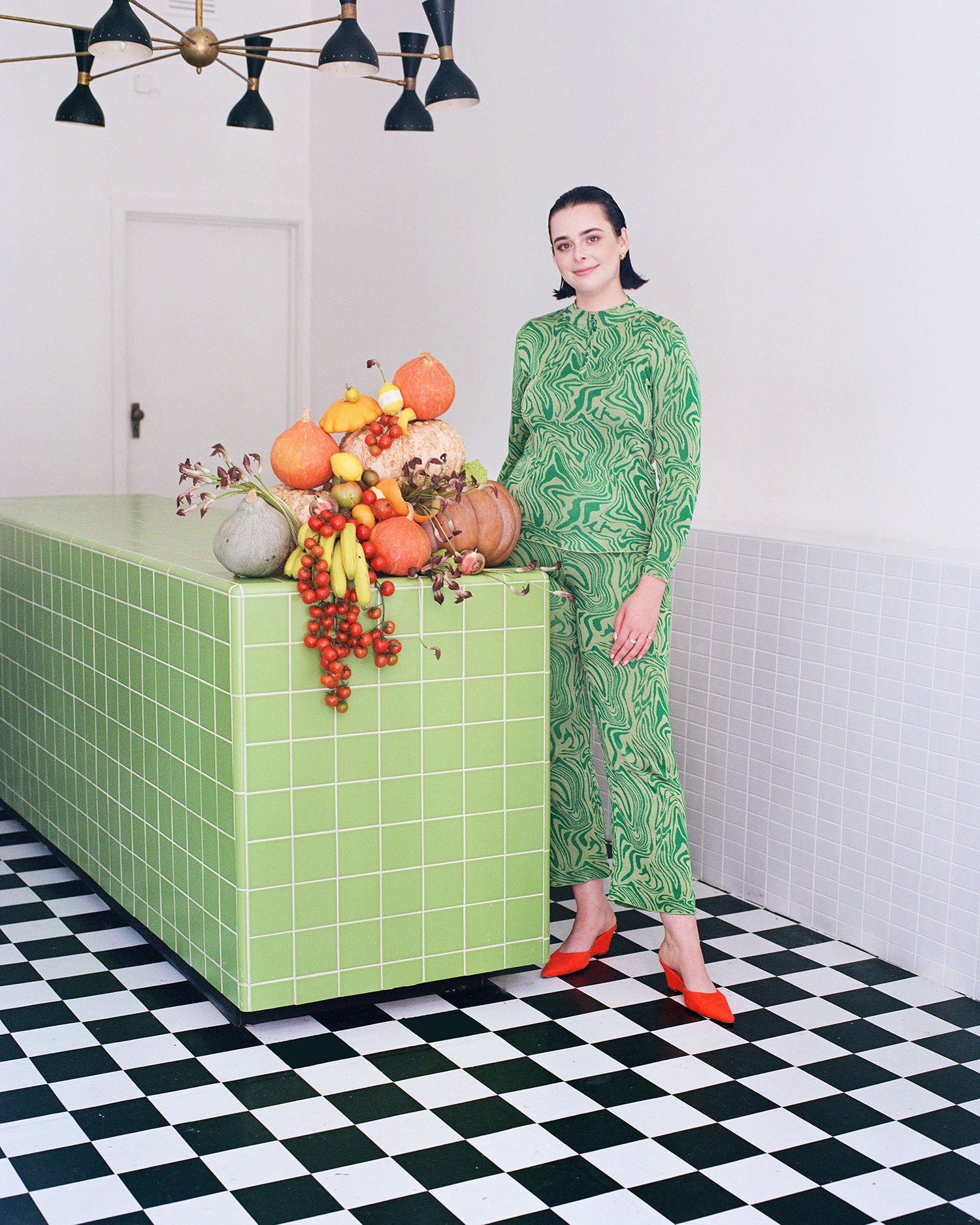 Hattie Molloy's contemporary arts practice encompasses facets of floristry, installation and object making as ways of finding beauty in the contemporary landscape. Hattie's use of floral arrangement is an energetic and cacophonous outward deluge forming sprawling installations, whilst retreating indoors and buttering the events and stores of 'Melbourne' and 'Australia' more broadly. Her strong affinity with photography and the still-life ensures her vision proliferates globally. Her work has been featured in Vogue, GQ, Vice and The Design Files. Her installations including spacial and architectural interventions can be seen through her work with Armadillo Rugs (2020), Urban Blooms, City of Melbourne (2020) and Cub Sport I Never Cried So Much In My Whole Life (2019).

Hattie finds solace in the surreal, believing that it invigorates our interactions with the world around us and highlights corners, paths, milieus and conduit spaces. Hattie believes in the temporal natural of forestry, and engages with, and leans upon the slow absorption and exchange that takes place between floral arrangement, installation and the environment. Hattie is fervently passionate about supporting local growers and unpacking what it means to practice as an artist incorporating inflorescence during the 21st century. In 2021 Hattie hopes to dissect these intersections via delving deeply into installation and site specific art making.







Weddings & Events

We offer personal and imaginative arrangements for your wedding, special occasion or corporate event, created in Hattie's unique signature style.

In an initial consultation with Hattie we can talk though your aspirations. Together planning and designing emotive installations and arrangements created with seasonal specific flowers and other botanical elements.









Styling & Set Design

Hattie is available for a range of styling and set design services.

Hattie has worked with Vogue Living, NGV, Curio, David Jones and GQ on producing creative outcomes and has styled various editorial and video shoots for the likes of Cub Sport and Vogue Australia.

Hattie welcomes enquiries for dynamic floral consultation and styling.